Best Ecommerce Web Design
Our E-commerce web design system is easy to add products as well as categories. It also possesses all the features you would want for any business regardless of product quantity or type. We Bespoke our designs which makes your E-commerce web design unique for you and your business, making it stand out from all the rest. In other words, the design is such that the website is solely identified with you or your business. This feature will give you an advantage over your competitors who may be dealing in similar businesses.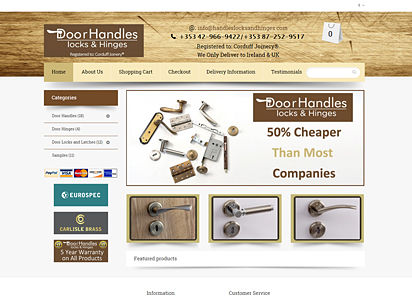 Ecommerce Content Management Systems
Our CMS is very user-friendly so loading products or getting to see your orders and product invoices is so easy and all in the backend system. The CMS will do your stock, let you know when you are running low and show the customer other popular products too.
Setting up payment systems and different VAT rates for certain products or discounts is made easy. This is exactly what you need when you are running a business.
Selling Products to Your Customers
Having a great looking e-commerce website is good. However, the website needs to do a lot more things as well.
Our E-commerce websites are designed to engage their customers and guide them to finding what they want.
This phenomenon ensures more conversions and more sales for you or better yet for your business.
Seo for Ecommerce Websites
In addition, potential customers need to be able to find products when they are looking for them; this is where our Ecommerce websites win time after time.
We build our Ecommerce sites with SEO (Search Engine Optimisation) built into each page so it will out rank other websites and get you lots more customers, which will translate to more exposure of your products and definitely more sales, which is exactly the objective when you decide to set up a website.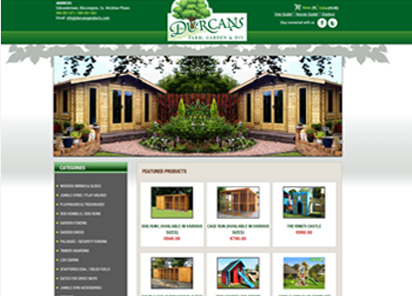 Client Testimonials
"I hired Pro Web Design to do a full re-design of my website. I was really happy with the new website, which was ready in only 2 weeks. My site looks a lot more professional than my local competitors"

Simon Barr,

www.liquidmedia.ie
"We wanted to redesign our website to make it more modern and user friendly. Someone recommended Pro SEO to us. Once we got in touch Pro SEO came up with a great design which we loved. "

Dr.Gina Kilfeather,

www.kilfeatherdental.ie
Building a Successful
Ecommerce Website
Having a website for your E-commerce business is good but having a successful website for it is even better. What sets apart the success of websites is the ability of a customer to trust them. At Pro Web Design, we ensure that this happens by following the pivotal phases necessary for planning, developing and launching it using the required applications.
We also ensure that we make the contents of the site easy for customer's understanding as well as making them easily available by choosing the right keywords for your business. In addition, we create a secure site that enables the customer to provide you with confidential information such as their name, location, and even their email. We as well try to make the navigation of the website easy and ensure that the page is rich with information regarding the products. By doing the aforementioned we ensure that, you have a successful website that ranks highly on the search engines.
Business Information
Company Name: Pro Web design
Company Founder: Derek Dolan
Email: info@prowebdesign.ie
Tel: +353(1) 5415 495
Address: 6-9 Trinity Street,
Area: Dublin 2
Region: Leinster
Postcode: Co Dublin
Country: Ireland


Customer Review
Item Reviewed:
E commerce Website
Reviewed by: Colm O'Hare on
Comment: Pro Web Design's e-commerce solution for my small online business was just perfect because I could easily and quickly keep control of all my products, sell online, collect payment and curate satisfied, recurring customers.
Rating: 10 out of 10